Atascadero VFW accepting entries for youth scholarship
Earliest deadlines are October 31
– The Veterans of Foreign Wars (VFW) 2814 in Atascadero is now accepting entries from local schoolchildren for a variety of annual scholarships that award as high as $30,000 at the national level.
The 2022-23 scholarship contests include:
Patriot's Pen (essay writing contest open to grades 6-8) – October 31 deadline
Voice of Democracy (audio-essay contest open to grades 9-12) – October 31 deadline
Young American Creative Patriotic Art Contest (art contest open to grades 9-12)
Illustrating America (art contest open to grades 1-8)
Get Excited for the Red, White, and Blue (singing contest open to grades K-12)
Scholarships are open to students enrolled in public, private, parochial or a home study program in the U.S. Applicants must be a California resident and a U.S. citizen or U.S. national but do not have to be related to a VFW or VFW Auxiliary member to participate. Submissions must be made to a local VFW Post in order to be eligible for district, department, or national awards. Local awards are also provided by VFW 2814.
Visit www.vfwpost2814.org for specific deadlines, rules, and required applications for each scholarship.
Submissions can be sent to the VFW Auxiliary 2814 by email to vfwauxiliary2814@gmail.com or by mail to 9555 Morro Road, Atascadero, CA 93422 Attn: Kathy Strang, Scholarship Committee.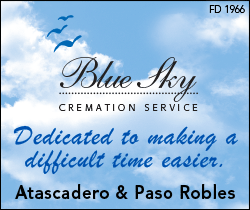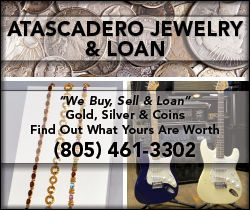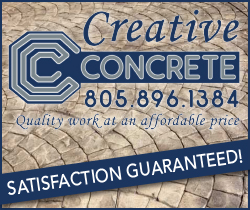 Subscribe to the A-Town Daily News for free!