The Martin Paris Band playing at Concerts in the Park this weekend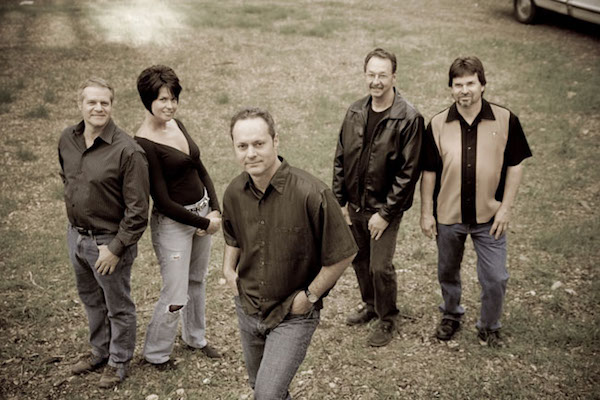 –Enjoy the sounds of summer at the sixth concert of the series featuring The Martin Paris Band on July 29 from 6:30 – 8:30 p.m. at Atascadero's Saturday in the Park, 2017 Summer Concert Series. This concert is brought to you by the Atascadero Performing Arts Committee.
Formed in 2002, the Martin Paris Band plays a variety of musical genres including Rock, Pop, and Country. With a diverse song list in the repertoire, they play Concerts in the Parks, wineries, and events that offer something for everyone. The band members include the dynamic vocals of Debby White and her energetic personality, lead guitarist, fiddler and vocalist, Kelly Powers, who hails from Nashville, bassist Terry Newby, who has some blues roots in L.A. bands, and drummer Matt Wilson, formerly of the arena rock band the Intruders. And founding member Martin Paris on acoustic and electric guitar, who has three solo guitar instrumental albums on Solid Air Records, with a busy solo career as well. More information is available at martinparis.com.
This summer's series of concerts will continue each Saturday now through August 12th, 2017. All concerts will be held at the Atascadero Lake Park Bandstand from 6:30-8:30 p.m. Mark your calendars for these upcoming bands:
Aug. 5, Truth About Seafood – NEW! (Classic/ Modern Rock)
Aug. 12, The JD Project (Rock/ Blues/ Country)
Concerts are free to the public and everyone is encouraged to bring a blanket, low-back chair, and the entire family to relish the warm summer evenings at Atascadero Lake Park. Do not worry about packing food! Micro BBQ and Paradise Shaved Ice will be selling delicious fare at each concert. Micro barbecue menu includes items like pulled pork sandwiches with cabbage and cilantro, gourmet penne mac n' cheese and tri-tip beans.
For more information visit www.VisitAtascadero.com or call (805) 470-3360.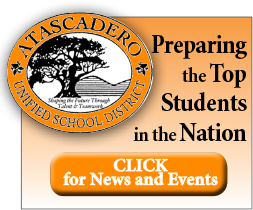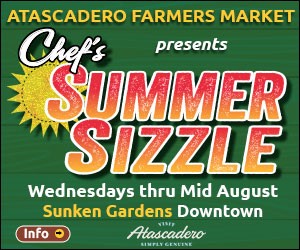 Subscribe to the A-Town Daily News for free!