Atascadero City Council to discuss cannabis regulations
On Tuesday, August 29th at 6 p.m., there will be a special meeting with Atascadero Planning Commission and Atascadero City Council to discuss the future code amendments for medical and adult use of cannabis.
In November 2016, Proposition 64 was passed in the State of California to regulate and tax marijuana for recreational use. As a part of Prop 64, each City is able to establish their own regulations for their community.
The state is planning to issue licenses for all forms of recreational marijuana businesses beginning January 1, 2018, therefore each city may adopt regulations ahead of that date.
In February, the City of Atascadero hosted a series of public open house events to discuss Prop 64 with the community on an individual basis versus in a public forum. This provided an opportunity for members of the public to meet one on one with a member of our staff to share their thoughts on how the City should regulate the use, sale and production of recreational marijuana.
The information gathered at the open house was taken into consideration by the city council at a meeting on April 25, 2017 and the City Council directed staff to bring back additional information towards development of code amendments.
The meeting on August 29 will be a refined discussion regarding specific commercial Cannabis activities and specific personal cultivation and use limitations that should be included in the new code. A future hearing will then be scheduled to contemplate code adoption.
Prop 64 has been met with a variety of concerns and questions along with detailed and complicated state regulations. It is important to the City of Atascadero that the opinions, questions and concerns are heard from the public. The purpose of this meeting will be a study session on the formulation of upcoming Municipal Code amendments in response to State Propositions 64 and 94 that address both the medical and adult use of Cannabis.
It is encouraged that all interested persons are invited to be present and will be given an opportunity to speak. Written comments are also accepted by the City Clerk, prior to the Study Session at 6500 Palma Ave., Atascadero, CA 93422 and will be distributed to the city council. Information regarding this study session is available through the Community Development Department. For more information, call 461-5035 or visit the office at 6500 Palma Ave., Monday through Friday from 8:30 a.m. – 5 p.m.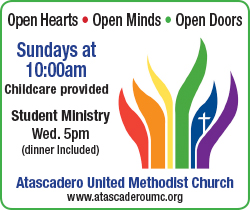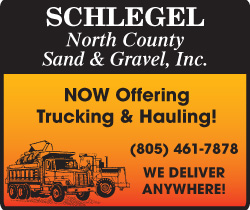 Subscribe to the A-Town Daily News for free!