Assemblyman continues push for gang prevention funds
–Assemblyman Jordan Cunningham (R-San Luis Obispo) testified before the Assembly Budget Sub-Committee on Public Safety this week, calling on the committee to reinstate the California Gang Reduction, Intervention and Prevention (CalGRIP) program. Earlier this year Assemblyman Jordan Cunningham submitted a formal budget request along with Assemblyman Eduardo Garcia (D-Coachella). Cunningham was joined by Edwin Weaver, Executive Director of Fighting Back Santa Maria Valley, who also testified in support.
"Our gang suppression strategy has to include a long-term plan for gang prevention," said Assemblyman Cunningham. "This program has been an important and effective tool to redirect youth into positive programs including job training."
"The California Gang Reduction, Intervention and Prevention program has accumulated a proven track record of deterring and reducing youth violence and gang activity. Communities across our state have been able to tap into these resources and forge collaborative, strategic partnerships with local organizations to address root causes and create healthy, sustainable systems," stated Assemblymember Garcia. "We owe it to California families to double down investments in their safety and well-being by giving our at-risk youth their best possible chance to succeed. The restoration of this funding is essential to further enhance the great work already in motion within our neighborhoods."
In February of this year, Assemblyman Cunningham submitted a formal request to the Assembly Budget Committee to fund the CalGRIP program (Most recently known as the California Violence Intervention and Prevention Grant). CalGRIP has historically provided grant funding to cities to support prevention, intervention and/or suppression activities in efforts to stamp out gang violence. The governor's latest budget proposal eliminates the program.
In response to the CalGRIP effort, Edwin Weaver, Executive Director of Fighting Back Santa Maria Valley, expressed support: "I'd really like to thank Assemblyman Cunningham for fighting for us by supporting these gang prevention funds. This is a great opportunity for our city to build a stronger community. This grant will help strengthen our community's youth and family goals."
Cunningham is also pushing policies to protect victims of gang crimes and ensure their names remain confidential. By keeping names confidential, victims can feel safe to bring forward testimony in gang-related cases.
Violent crime has been on the rise in recent years, and the California Attorney General's office noted that 29 percent of homicides in 2015 were gang-related. In 2016, Santa Maria Police Chief Ralph Martin said about 60 to 70 percent of their homicides are due to gang members or gang associates.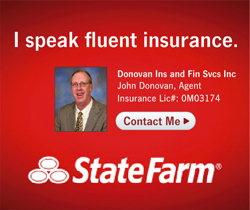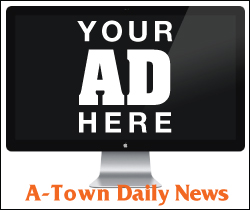 Subscribe to the A-Town Daily News for free!