Artisan festival hosted at Villa San-Juliette this weekend
-Promoted article-

Local craftspeople will showcase handmade items at the winery during Wine Fest Weekend
–Villa San-Juliette Vineyard & Winery will be hosting its third annual Artisan Festival on Sunday, May 21 as part of its Paso Wine Fest celebrations. Twelve local vendors and craftspeople will be onsite at the picturesque winery to sell their fine and unique goods in the splendor of the vineyard setting.
Local vendors participating in the Artisan Festival include Wine Country Craftsman, Wetwood Surf Company, Morning Glory Farms, Harmony Lavender, Paradise Jewelry, the Chocolate Stache, Yes Artisan Beverages, DogGone Cute, Apparel and painters Jim Alberter and Wendy Sheridan. The Festival will run from 1 p.m. to 4 p.m. at Villa San-Juliette.
Guests at Villa San-Juliette on May 21 can also enjoy a savory barbecue lunch while local musician Nataly Lola entertains from 1 p.m. to 4 p.m. The barbecue lunch will be $10 and will not include wine.
About Villa San-Juliette
At Villa San-Juliette Vineyard & Winery guests are treated to a sensory experience of world-class wines grown and created in an extraordinary setting. Villa San-Juliette Vineyard & Winery is the vision of iconic television producers Ken Warwick and Nigel Lythgoe who believe in bringing the best talent together to create remarkable experiences. The vineyard's combination of soils, aspect, and elevation create exceptional Bordeaux and Rhone wines with richness, depth and character. The Villa, nestled on the 168-acre estate with 128 acres of bearing vineyards planted to 11 varietals, provides a gracious setting for enjoying a one-of-a-kind experience in Paso Robles Wine Country.
For more information about Villa San-Juliette, please call (805) 467-0014, or visit www.VillaSanJuliette.com. Villa San-Juliette is located at 6385 Cross Canyons Road, San Miguel, CA 93451.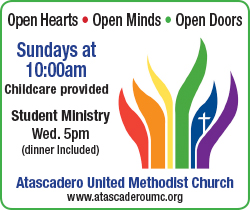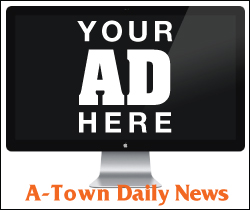 Subscribe to the A-Town Daily News for free!