Amanda Wittstrom-Higgins of Ancient Peaks named in Wine Enthusiasts' 'Top 40 Under 40 Tastemakers'
—Wine Enthusiast announced this week that Amanda Wittstrom-Higgins of Ancient Peaks Winery has been named to the magazine's 2019 list of "Top 40 Under 40 Tastemakers" in the wine, beer and spirits industry. The list is published in Wine Enthusiast's October edition—and Wittstrom-Higgins is featured on the cover.
In the words of Wine Enthusiast, these up-and-coming tastemakers "represent some of the best talent in the country working to push the boundaries of what's possible in drinks culture…With an eye on innovation and an impulse to constantly reach for the horizon, each of these honorees is doing their part to lead the conversation and leave a lasting influence on the world of food and drink for generations to come."
Wittstrom-Higgins was recognized for her achievements in business, mentorship, charity and community engagement.
"I am honored to be recognized by Wine Enthusiast, and to be included with such a great group of innovators," Wittstrom-Higgins said. "I've had some wonderful opportunities during my professional journey, and this provides me with another platform to pay it forward."
In 2018, Wittstrom-Higgins established Dream Big Darling, a nonprofit dedicated to fostering the success of women in the wine and spirits industry. An outgrowth of Wittstrom-Higgins' passion for mentorship, Dream Big Darling is steered by a board of industry veterans dedicated to creating leadership opportunities for the next generation. The first annual Dream Big Darling Leadership Retreat takes place on Sept. 15-17, 2019.
In 2017, Wittstrom-Higgins co-founded Wine Speak Paso Robles, an annual industry trade event that is now regarded as one of the top events of its kind in California. The third annual Wine Speak event takes place on January 13-16, 2020.
Wittstrom-Higgins is a fourth-generation San Luis Obispo County resident and has been with Ancient Peaks Winery since its inception. She resides in Cambria with her husband Sam and two young children.
As VP of Operations at Ancient Peaks, Wittstrom-Higgins has helped forge annual double-digit sales growth while managing a variety of new initiatives, such as the creation of the winery's Oyster Ridge event venue. Under her guidance, the winery's distribution has grown to 44 states as well as international markets. She also created an innovative multidivisional internship program that has graduated numerous aspiring young professionals.
Visit www.AncientPeaks.com for more information.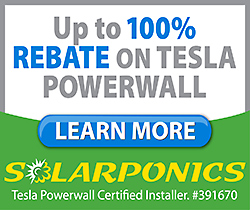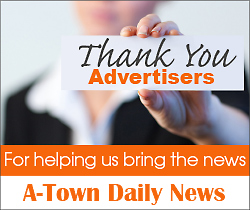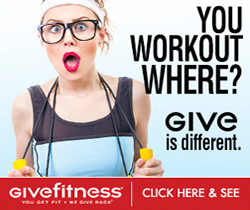 Subscribe to the A-Town Daily News for free!