Achadjian receives multiple endorsements for congressional bid
– Republican Assemblyman Katcho Achadjian (R-Arroyo Grande) recently received multiple endorsements for his 2016 congressional bid including from all Republican members of the California State Assembly and the San Luis Obispo County Deputy Sheriffs' Association.
 Currently, Republicans control 28 seats within the California State Assembly.
When asked about the endorsement, Assembly Republican Leader Kristin Olsen said, "It has been a great pleasure working with such an outstanding and faithful representative of his community. Katcho has always taken a stand for the best interests of the Central Coast and his constituents, and will honorably represent them as their Congressman."
Assemblyman Frank Bigelow said, "Katcho's dedication to his job and community is apparent – it has been a great honor to serve alongside him."
Achadjian has served as Assembly Member since 2010. Previously, he served as San Luis Obispo County Supervisor for 12 years.
"I am humbled to have received this endorsement from my fellow Republican Assembly Members,"Achadjian said. "Their support toward my campaign is profound, and I look forward to continue representing my community at the federal level."
The San Luis Obispo County Deputy Sheriffs' Association is also endorsing Assembly Member Katcho Achadjian's campaign for Congress.
"We believe that Congress needs leadership to get us through these uncertain times," said Deputy Sheriffs' Association President Chris Prieto. "Achadjian has the personal and professional experience required to bring a business minded, public safety oriented approach to Government."
"This law enforcement organization represents correctional deputies and dispatchers that understand the increasing need for public safety," said Achadjian. "They share my concern for the safety of our neighborhoods, and I am honored to have their support."
"The San Luis Obispo County Deputy Sheriffs' Association believes in Katcho Achadjian and the solution oriented leadership he will bring to Congress when he is elected in 2016," Prieto said.
Achadjian is running for the 24th Congressional District which encompasses Santa Barbara County, San Luis Obispo County, and part of Ventura County. Also running for the seat: Republican Justin Fareed, Democrat Santa Barbara Mayor Helene Schneider, Democrat Salud Carbajal, and Democrat William Ostrander.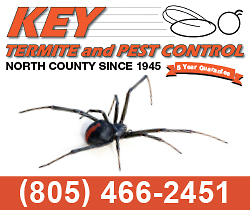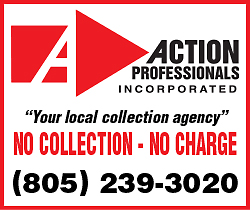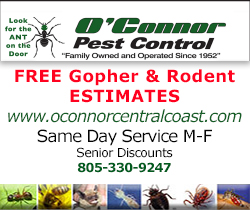 Subscribe to the A-Town Daily News for free!