Bodies of 33 people recovered after dive boat fire near Santa Cruz Island
Cause of fire could take up to two years to determine, officials say
LA TIMES: Coast Guard officials have recovered the bodies of 33 people who died in a massive fire aboard the Conception that started as the 75-foot vessel was anchored off the coast of Santa Cruz Island on Labor Day. One person is still missing, authorities said Wednesday.
Thirty-nine people were on board for a three-day scuba diving trip when the fire broke out. Five crew members jumped overboard and paddled to a nearby vessel. They survived. The passengers and a sixth crew member were asleep below deck and were likely trapped by the flames, officials said.
Officials had recovered the remains of 20 people — 11 female and 9 male — as of Tuesday. Thirteen more bodies were found as of Wednesday, Coast Guard Lt. Cmdr Matt Kroll said.
The names of those who perished in the fire off the Ventura County coast have not been released by officials.
On Wednesday morning, about a dozen divers with the FBI gathered at Santa Barbara Harbor to search for the last victim. They will join divers from other government agencies to comb the area where the Conception sank days earlier, said Santa Barbara County sheriff's Lt. Brian Olmstead.
Gov. Gavin Newsom Statement on Conception Boat Fire
"Jennifer and I join with family, friends and colleagues as they go through this very difficult time. This tragic incident has been felt by every Californian. We are saddened to learn that Adrian Dahood-Fritz, who worked for the Ocean Protection Council under the California Natural Resources Agency since April as a senior environmental scientist, and her husband Andrew Fritz, were aboard the boat and are presumed dead. Adrian led the state's efforts to manage California's network of marine protected areas, and she cared deeply about the ocean and biodiversity. She embodied marine conservation and was a highly accomplished and respected scientific researcher. Adrian's passion and energy will be greatly missed.

"We are also grateful to the heroic first responders who have been working around the clock on search, recovery and identification efforts. The Governor's Office of Emergency Services is working closely with local first responders to provide assistance and is in a unified command to ensure cross-jurisdictional coordination. California is committed to assisting in recovery efforts and the investigation however possible. Based on the findings of the investigation, the state will take action to prevent horrific boat fires like this in the future."
Original report Sept. 2:
25 dead, 9 missing in dive boat fire off Santa Cruz Island
SFGATE  —  SANTA BARBARA, Calif. — A middle-of-the-night fire swept a boat carrying recreational scuba divers anchored near an island off the Southern California coast early Monday, leaving at least 25 dead and nine others missing.
Coast Guard Lt. Cmdr Matthew Kroll said Monday night that 25 people had died. Five of six crew members on the Conception escaped by jumping into an inflatable boat they steered to a nearby vessel.
Rescuers initially recovered four bodies about 90 miles northwest of Los Angeles just off Santa Cruz Island, and 16 others were pulled from the water later in the day. The Coast Guard says five others have been found but not recovered due to unsafe conditions under the boat, which sank about 20 yards from shore.
Authorities continued searching for the nine people still unaccounted for through the night.
"We should all be prepared to move into the worst outcome," Coast Guard Capt. Monica Rochester said at a news conference.
The four bodies recovered initially had injuries consistent with drowning, Kroll said.
It wasn't immediately clear when the bodies on the ocean floor might be retrieved or when divers could search the boat for others.
"It's upside down in relatively shallow water with receding tides that are moving it around," Santa Barbara County Sheriff Bill Brown said. Investigators have not yet determined a cause for the fire.
The 75-foot Conception was on a three-day excursion to the chain of rugged, wind-swept isles that form Channel Islands National Park in the Pacific Ocean. The fire broke out around 3 a.m. in Platt's Harbor off Santa Cruz Island.
The five crew members who escaped took refuge on a boat called The Grape Escape, anchored nearby. Two had minor injuries, Coast Guard Petty Officer Mark Barney said.
BREAKING Listen to the Mayday Call from the Diving Boat that caught fire off of the coast of Southern California. @nbcbayareahttps://t.co/pldCktQvGq pic.twitter.com/qCK0V1yXVl

— John Zuchelli (@tvzuke) September 2, 2019
Local congressman's statement on Santa Cruz Island boat fire
SANTA BARBARA – Rep. Salud Carbajal released the following statement in response to the boat fire on the Conception that occurred this morning off the coast of Platts Harbor on Santa Cruz Island. At present, it is reported that five crew members have been rescued, four bodies have been recovered and 30 people remain unaccounted for.
"This is devastating. My deepest sympathies go out to all impacted by this horrific incident, and I am deeply grateful to our first responders, local fire officials, Coast Guard and all who are assisting on the scene.
"I am in close communication with our local, state and federal authorities to provide answers about this fire, and to make sure that the affected families are supported. A family assistance center has been established at Earl Warren Showgrounds so loved ones can receive the latest information and be connected with resources. As our community faces this tragedy, we will keep working together to provide answers."
A family assistance center for those impacted by the fire is located at Earl Warren Showgrounds, 3400 Calle Real, Santa Barbara, CA. Families are also encouraged to call the assistance hotline (833) 688-5551. The media resource hotline is (805) 696-1188.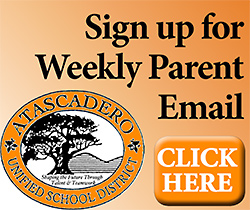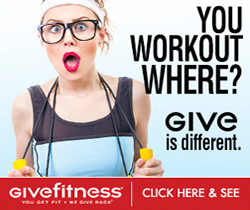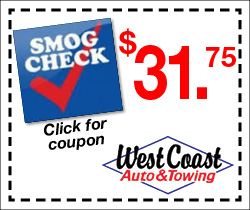 Subscribe to the A-Town Daily News for free!