Update: Former high school teacher sentenced for sex crimes against two minors
Tyler Andree will serve 120 days in county jail and register as a sex offender for 20 years
–San Luis Obispo County District Attorney Dan Dow announced today that a San Luis Obispo County Superior Court Judge sentenced San Luis Obispo resident Tyler Andree, 25, to serve 120 days in county jail, and to register as a sex offender for 20 years. Andree was also placed on formal supervised probation. It is important to note that in 2020, the California Legislature passed Assembly Bill 1950 that limited the length of felony probation to a term of two years for these offenses, the DA reports.
The plea agreement was approved by the Honorable Judge Michael Duffy at the time of the plea on June 9, 2021. The terms of the agreement ensured that the defendant would be held accountable for his actions without subjecting the two young women to testifying in court and enduring the additional mental anguish of cross-examination by a defense attorney.
Andree's criminal conduct first came to the attention of Morro Bay Police Department on Jan. 11, 2021, when a woman from Washington State called to report that an inappropriate sexual relationship between a Morro Bay High School student and a swim coach had occurred the previous academic year. It was also stated that the victim was 18 and had graduated in June of 2020. The reporting party was not willing to identify the teacher or victim by name. This prompted an investigation that led to identifying teacher and swim coach Tyler Andree as the suspect.
The investigation revealed that Tyler Andree engaged in an improper relationship that included sexual intercourse on at least one occasion sometime in 2020 with one of his female students who was in the last semester of her senior year in high school. The student turned 18 in April of 2020 before the semester ended. Due to the significant length of time that had passed before the crime was reported and investigated, there was a lack of forensic cyber evidence that could have helped to more accurately pinpoint the time of the sexual activity between the teacher and his student.
It is not a crime under California law for a teacher to have sex with a student who is over the age of 18. In 2012, the California Legislature rejected Assembly Bill 1861, sponsored by Assemblywoman Kristin Olsen (R), representing Stanislaus County, that would have made it a felony crime for "any teacher or employee of a public or private elementary or secondary school who engages in a sexual relationship or inappropriate communication with a pupil of any age." (NBC News article).
Later in 2020, Tyler Andree also engaged in sending inappropriate messages communicating explicit sexual intent with another 17-year-old female student. This conduct formed the basis for the felony conviction of communicating with a minor with the intent to commit a specified sexual crime.
"There is no safe haven in San Luis Obispo County for people in positions of trust who take advantage of those who they are responsible to protect," said District Attorney Dan Dow. "This conviction will rightly ensure that Tyler Andree is never again allowed to coach, teach, or be in a position of care for children."
Tyler Andree is now a convicted felon and is required to register with law enforcement in the city where he resides every year on his birthday for 20 years. If he moves to another city in California, he will have to notify law enforcement in that town or city that he is a sex offender registrant and register there, yearly.
The case was prosecuted by Deputy District Attorney Danielle Baker who is assigned to the Sexual Assault and Child Abuse prosecution unit, supervised by Chief Deputy District Attorney Lisa B. Muscari.
Update posted Feb. 24, 2021:
---
Suspect charged with two felony counts of contacting a minor for the purpose of engaging in a sexual offense
–San Luis Obispo County District Attorney Dan Dow announced today that criminal charges were filed against former Morro Bay High School teacher and coach Tyler Dale Andree, 24, for multiple sexual crimes committed against two minors between December 2018 and October 2020.
Andree was arraigned on one felony count of unlawful sexual intercourse with a minor, two felony counts of contacting a minor for the purpose of engaging in a sexual offense, and two misdemeanor counts of annoying or molesting a child. The crimes are alleged to have occurred in the County of San Luis Obispo between December 31, 2018, and October 15, 2020.
"Our office will always use every legal resource to aggressively prosecute crimes committed against vulnerable victims such as these minors," said Dow. "If anyone in the public has information that would be helpful in this case, or is aware of any other potential victims, they are encouraged to call either the Morro Bay Police Department or the District Attorney's Bureau of Investigation."
The defendant entered a plea of not guilty during the arraignment hearing in court today with Honorable Judge Dodie A. Harman presiding. The prosecutor requested an increase in bail from $30,000 to $90,000, but this request was summarily denied by the judge. Andree was ordered not to be in the presence of minors while he remains out on bail. A criminal protective order was served on Andree to have no contact with the two minor victims.
A pre-preliminary hearing is scheduled for March 24, 2021, at 8:30 a.m. in Department 8 of the San Luis Obispo County Superior Court.
The case was investigated by the Morro Bay Police Department and is being prosecuted by Deputy District Attorney Danielle Baker, who is assigned to our sexual assault prosecution unit.
Read a copy of the complaint here.
---
Update reported Feb. 9, 2021:
24-year-old teacher arrested for sexual misconduct
–The Morro Bay Police Department on Monday announced the arrest of former Morro Bay High School Teacher, Tyler Andree, 24, of San Luis Obispo. The arrest was made after a three-week investigation was conducted into allegations of sexual misconduct by Andree with two Morro Bay High School students.
The investigation began on Jan. 11 after an anonymous tip was received by the school resource officer. The investigation led detectives to identify a possible victim and suspect. Detectives located and contacted the parties believed to be involved which generated a more in-depth investigation into the misconduct by Andree, according to police.
During the past three weeks, the investigation by Morro Bay Police included interviews and search warrants. Two juvenile victims were identified as a result of the investigation. Andree was arrested and booked into the San Luis Obispo County Jail on charges of unlawful sexual intercourse with a minor and solicitation of a minor.
The investigation is ongoing. Anyone who has any information regarding this incident is asked to please contact School Resource Officer Gene Stuart of the Morro Bay Police Department (805) 772-6225 or San Luis Obispo County Crime Stoppers at (805) 549-STOP.
According to the Morro Bay High School newspaper, The Spyglass, Andree was hired in 2019 to teach advanced placement chemistry classes.
San Luis Coastal Unified School District (SLCUSD) issued a press release Monday stating it is cooperating with the police investigations. "SLCUSD received information on Monday, Jan. 11 informing us of allegations of potential misconduct indicating a teacher/coach had an inappropriate relationship with an unnamed student during his employment."
SLCUSD commenced an internal investigation, the district said. The Morro Bay Police Department notified the school district that they had received similar information and were starting an investigation.
On Jan. 18, Andree submitted his resignation effective immediately. Andree was employed with SLCUSD since August 13, 2019.
The school district says records reflect that background and reference checks were properly conducted. "We have taken steps to ensure student instruction is not disrupted. At this time, SLCUSD will not provide further comment as law enforcement's investigation is on-going. Protecting students is paramount, and our teachers are notified each year about appropriate behavior around students. We cannot and will not tolerate inappropriate conduct between a teacher and any student. We also work to protect and support the victim(s) and ask that you work with us to respectfully protect student privacy."
The SLO County Jail booking status reports Andree is 5'5″ tall, 130 pounds, with brown hair and brown eyes. He was booked into jail on Monday at 1:13 p.m. His bond was set at $30,000.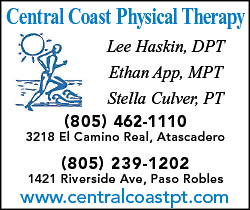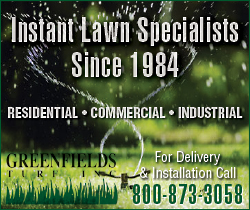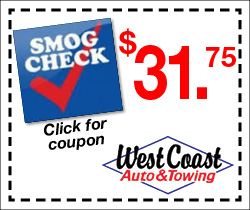 Subscribe to the A-Town Daily News for free!