Over 1000 students compete in SkillsUSA Region 2 Conference
—Paso Robles High School hosted the SkillsUSA Region 2 Conference on Feb. 3, where 137 PRHS students competed with other students from nine surrounding counties. There were around 150 judges consisting of staff and community members, including school board president Field Gibson judging the entrepreneurship team and board member Tim Gearhart at t-shirt design, according to reports.
"SkillsUSA provides a rare opportunity for students to experience what the world of work will entail for their future…It is difficult for most high school graduates to move directly into a high skilled trade without Career Technical Education programs and an organization such as SkillsUSA to test their training," said Randy Canaday, who helped coordinate the Feb. 3 conference and is the PRHS CTE department chair.
A total of 97 PRHS students will advance to the California State Conference in April with 75 competitors medaled at the event. The national conference will be held in Kentucky in June. A full list of PRHS medalists and non-medalists still advancing to state can be found below. The different competition areas included early childhood education, extemporaneous speaking, plumbing, telecommunications cabling, and 68 more areas.
"My experience as an Electrical Contractor who became a Career Technical Education teacher has been very satisfying…Realizing early in my teaching career that SkillsUSA was the catalyst allowing high school students to find a career path while in high school…Being past the normal retirement age for most teachers I continue to teach with the purpose of seeing teenagers become highly skilled trades workers," said Canaday, who added that throughout his teaching career, he has seen students excel in SkillsUSA and the workforce after graduation, even returning to SkillsUSA as judges and coordinators.
PRHS will host the awards ceremony on Feb. 21 at 5:30 p.m. at the Performing Arts Center.
20 Second Elevator Story
Advancing to State: Maria Vargas
Audio/Radio Production
Gold: Angelina Valencia and Stefan Castro
Basic Health Care Skills
Gold: Aline Gonzalez
Bronze: Stephanie Smith
Advancing to State: Dante Fernandez
Broadcast News Production
Gold: Ysabel Wulfing, Lauren Athey, Cameron Kreamer, and Valeria Cisneros
Cabinetmaking
Gold: Logan Burns
Bronze: Ryan Smith
Carpentry
Gold: Nicolas Matteson
Silver: Santiago Hernandez
Bronze: Kade Berti
Advancing to State: Shane Shupp
CO2 Race and Design
Silver: Ramon Torres
Bronze: Nickolas Marcove
Advancing to State: Maddy Romero and Mauricio Diego
Culinary Arts
Gold: Rosa Lara
Bronze: Mitchell Vasquez
Diesel Equipment Technology
Gold: Blake Aschie
Early Childhood Education
Gold: Madeline Lovelace
Silver: Ryland Patti
Electrical Construction Wiring
Gold: Clinton Marsh
Silver: Will Stroud
Bronze: Mason O'Leary
Advancing to State: Julian Ramirez
Extemporaneous Speaking
Silver: Justin Smith
First Aid-CPR
Gold: Lily Seebart
Silver: Madison Harris
Health Knowledge Board
Gold: Hannah Lowry, Mackenzie Neumann, Tiahna Merwin, and Maizie Ross
Bronze: Cade Cassida, Marley Edwards, Shelby Degnan, and Kelly Nguyen
Introductory Woodworking
Gold: Sarah Griffith
Silver: Leonardo Torres
Job Interview
Gold: Madison Harris
Bronze: Alejandra Nunez
Job Skill Demonstration Open
Gold: Lily Seebart
Medical Assisting
Bronze: Alma Bravo
Medical Math
Bronze: Tuong Dang
Advancing to State: Inessa Corona
Medical Terminology
Gold: Aiden Kerr
Silver: Brooke Milder
Advancing to State: Brenna Collins
Mobile Electronics Technology
Gold: Zoey Daniels
Silver: Roxana Romero Lopez
Bronze: Chloe Gagnon
Mobile Robotic Technology
Silver: Danielle Halebsky and Abigail Garcia
Bronze: Joanna Diaz and Marissa Ezzell
Motorcycle Service Technology
Gold: Donavan Diltz
Plumbing
Gold: John Nash
Silver: Kaden Gallant
Bronze: Christian Fay
Advancing to State: Anthony Parent
Power Equipment Technology
Gold: Ethan Brown-Silva
Bronze: Wyatt Matteson
Advancing to State: Manuel Solorio and Dylan Sonniksen
Related Technical Math
Bronze: Robert Snipes
Robotics: Urban Search and Rescue
Gold: Victor Jimenez and Adrian Jimenez
Advancing to State: Tanner Nelson and Adrik Osburn-Cadam
Technical Computer Applications
Gold: Eli Lewis
Silver: Ajay Goree
Advancing to State: Bryan Miranda
Telecommunications Cabling
Gold: Mason Brown
Silver: John Wormuth Majehch
Bronze: Jake Darlington
T-Shirt Design
Gold: Trevor Jaureguy
Web Design
Gold: Avery Thompson and Elizabeth Phillips
Bronze: Fernando Navarro and Luis Navarro
Advancing to State: Maricel Vicente and David Gonzales
Welding
Gold: Zachary Alves
Silver: Triston Erickson
Bronze: Nathaniel Castro (not advancing to state)
Welding, MIG
Silver: Wasim Benbrahim
Bronze: Shane Buie
Advancing to State: Cory Kessler
Welding, Oxy-Acetylene
Gold: Justin Nored
Silver: Liliana Vargas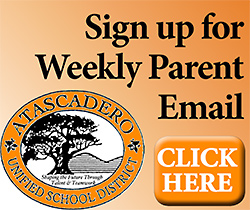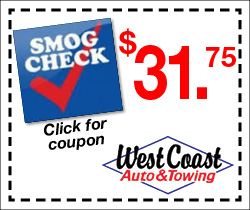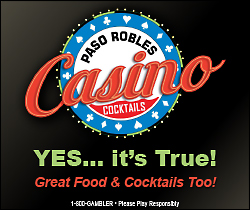 Subscribe to the A-Town Daily News for free!