1 arrested, 2 wanted for robbery at Pacific Premier Bank
Updated 7 a.m., Nov. 16:
Two men wanted for questioning
–As previously reported, on Friday at about 9:20 AM, two men wearing masks and holding guns entered the Pacific Premier Bank on 12th St demanding money. With the assistance of the California Highway Patrol Air Operations Unit, San Luis Obispo Sheriff's Office and FBI the second suspect vehicle, a white Chevy 1500, was located in San Miguel.
The registered owner, Michael Wallravin, 61, was later located in Paso Robles and after a short foot pursuit was taken into custody. He was booked into San Luis Obispo County Jail early Saturday morning on a $60,000 bond.
Detectives have identified two people of interest they would like to speak with, William Weldon Chandler, 61, (no photo available), and Billy Benjamin Hernandez, 47.
Anyone with information about this incident or any persons involved is urged to call Detective Lickness of the Paso Robles Police Department at 805-227-7450. Anyone wishing to remain anonymous is encouraged to call Crime Stoppers' 24-hour hotline at 549-STOP or by texting "SLOTIPS" plus your message" to CRIMES (274637).
Original report at noon, Nov. 15:
–An armed robbery was reported this morning at 9:20 a.m. at Pacific Premier Bank, 545 12th Street in Paso Robles.
Employees reported that two men entered the bank holding handguns, wearing masks and demanding money, Paso Robles Police report.
The suspects reportedly fled north in a 1989 gold Honda sedan and then fled in another vehicle. Paso Robles Police officers and a CHP helicopter were seen searching the area north and west of the bank in the downtown area.
With the assistance of the California Highway Patrol Air Operations Unit, the suspect vehicle was located in the 1800 block of Oak Street. "We found the original suspect vehicle, but they switched cars on us and they are now potentially driving a white truck," Paso Robles Police said in a statement.
The truck is a white Chevrolet or GMC pickup extended cab with tinted windows, police say. There are a lot of items in the back of the bed and it has a thin, black/grey trim on the side. It also has a trailer ball hitch that extends approximately six inches out.
Police advise: If you see this vehicle, please call 911 immediately and give the location of the vehicle. Please do not make any contact with them or the vehicle.
By 10 a.m. the bank was closed and a sign was posted on the door advising customers: "Please go to the South River Road office to do your banking today, 11-15-19, we are closed at this location."
If you have any information relating to this case, please contact the Paso Robles Police Department (805-237-6464).
This investigation is ongoing, and no one was hurt during this incident. No other details were available at press time. Check back for updates.
This follows a robbery at the same bank in September.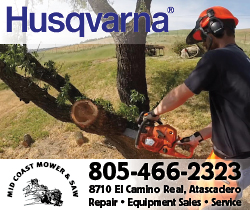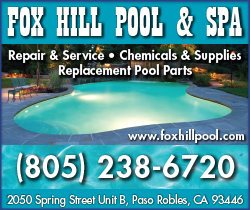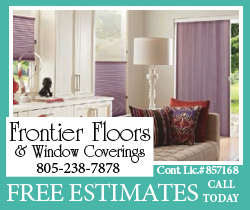 Subscribe to the A-Town Daily News for free!