SLO Marathon honors Atascadero High School Coach Robyn Schmidt
–The 2018 SLO Marathon Hall of Fame flag will fly this year for Coach Robyn Schmidt of Atascadero, a gifted promoter of running and kids for several decades.
After her own shining career, Robyn started a Youth Cross Country program in Atascadero in 2009, with just a half a dozen athletes. She inspired the kids not only to run, but to love running. The program caught on, and grew to about 50 runners, germinating into an official AJHS running program, which now delivers seasoned young runners to the senior high program.
Two years ago, Atascadero Senior High Cross Country Head Coach Roger Warnes observed Schmidt's coaching talent, and wooed her over as assistant coach for distance running and track, and now race director for Atascadero's home track events. In the two years since Robyn joined the coaching staff at the senior high, the Greyhounds have been to two CIF finals, both the boys' and the girls' teams. Says Warnes: "Robyn continues to run well, inspiring runners of all ages. Her enthusiasm for the sport is contagious. I can't think of a better choice for the 2018 SLO Marathon Hall of Fame."
Atascadero High scored big when they hired Robyn, who had already been the race director for the locally famous All-Comers Meet since 2010, which has attracted Olympic hopefuls to local standouts and kids running their first race. Robyn first volunteered for the charity event, benefitting the Atascadero Greyhounds Foundation, and has progressed to race director.
What lights Robyn's fire is watching kids who enter the sport without a clue, then hit their stride and find their own love for running, she says. She's watched kids from the 6-and-under age group show up year after year at the All-Comers Meet, and grow up to excel in high school and college athletics.
As a child, Robyn considered herself "not a runner" because she wasn't fast in the 100-yard dash, which used to be the only yardstick for school kids. She discovered later that she had a gift for distance running. Now it is her delight to offer many distances for children to race at the All-Comers Meet.
An All-American runner and national champion at Cal Poly, Robyn qualified for the 1984 Summer Olympics. Her blazing PR in the marathon is 2:37, a time that would have set a world record as late as 1976.
Schmidt's long-term goal is to still be healthily running in her later years, and to inspire that passion for running within her students. Running is a sport that can last a lifetime and open up a whole world of opportunity, a world Robyn loves to see students enter for themselves.
Race weekend begins on Saturday, April 28 with the 5K and kids races at the Madonna Inn. The Marathon and Half will run on Sunday, April 29. Robyn Schmidt will be honored at 10:30 am on the Awards Stage at the Finish Line Festival on Sunday.
Get more info or register to participate at www.slomarathon.com.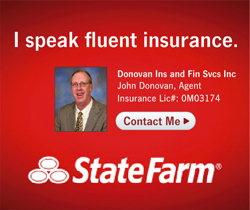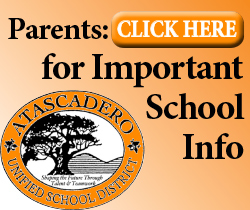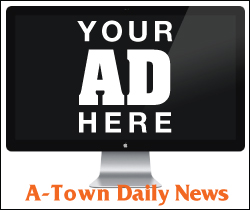 Subscribe to the A-Town Daily News for free!