Ghost/Monster continues virtual summer concert series this Saturday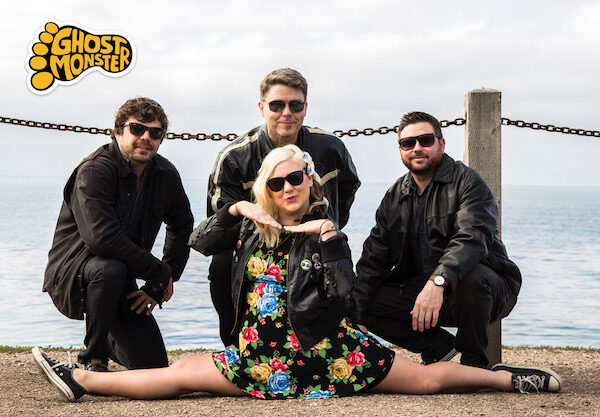 –The City of Atascadero will offer their 9th and final concert of the season as part of our 2020 Saturday in the Park Summer/ Fall Concert Series happening on Oct. 3. They have also provided the videos from each of our shows that we have aired to be available to you for your viewing pleasure at atascadero.org/YouTube for the remainder of the year.
The show will kick-off virtually with Ghost\Monster Saturday, Oct. 3 starting at 6 pm on KPRL 1230AM and atascadero.org/YouTube Ghost\Monster is known for their "feel good Rock'n Roll" and add to the spooky-fun theme for October.
Ghost\Monster is a California "feel-good rock 'n' roll" band that enjoys considerable popularity performing regularly at a large number of prestigious venues and events on the Central Coast. Lead vocalist & acoustic guitar player, Nataly Lola, is an award-winning songwriter and her debut self-titled album was produced by Platinum Award Winning Producer and Grammy member & nominee, the late and great Randy Rigby. She has also performed with Zach Carothers of the Grammy award-winning band, Portugal. The Man. Lead Guitarist Jaxon Camaero, an East Coaster turned Angeleno, has been playing and touring in bands all over the country before finally discovering the beauty of SLO. They perform both as a duo & full band joined by Dale Moon of Travis Larson Band on drums & James Yerkes of Callie Twisselman on bass. They pride themselves in being able to adapt from the tasting room to the taproom, covering all genres and eras. They also continued to write and record original material in that same vein.  You can hear their original music on KRUSH 92.5. Their name is a reference to Nataly's obsession with the paranormal and the macabre mixed with Jaxon's vigilant interest in mythological and cryptozoological creatures. 
This summer's concert series will be hosted virtually. Enjoy from your own backyard or plan a watch party with your family or friend group.
About past performances: 
The Sept. 19 band was the Rockin' Bs. The Rockin' Bs Band is comprised of four seasoned pros coming together to create a musical experience of Rock, Blues, and Country that is authentic and fun! The sum of its parts, the Rockin' Bs Band has a diverse repertoire that is great for listening and dancing. Julie Beaver is a powerful country/blues violinist and vocalist who turns on the afterburners when it's time to rock. Kenny Blackwell is every bit as versatile as a musician and singer and demonstrates his tasteful guitar prowess anytime he is on the bandstand. Americana man, Wally Barnick, brings strong vocals and solid electric bass while drummer, Art Dougall, provides just the right amount of thump, having played with many prominent Central Coast bands for the past several decades. Music lovers of all ages will enjoy the wide range of styles, quality musicianship, and good vibes that the Rockin' Bs Band members bring to the stage. For more information, click here.
The concert performed on Sept. 12 was local band Soundhouse. Soundhouse plays your favorite rock, country, reggae, ska and R & B songs from the late '70s, '80s, & '90s. Soundhouse is comprised of four gifted musicians, some who have worked, toured and/or recorded with some of the world's best-selling artists. For more information about the band, click here.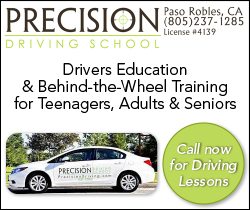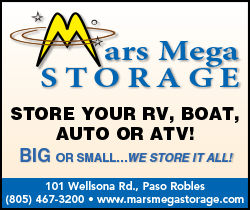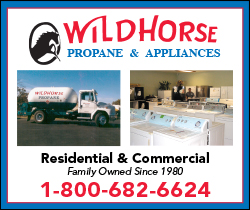 Subscribe to the A-Town Daily News for free!