Events planned for May at the Atascadero Library
Upcoming events at the Atascadero library
Note: The library will be closed Monday, May 28th in observance of Memorial Day.
Children's programs
Preschool storytime
Preschool storytimes are scheduled on Tuesday and Wednesday mornings at 10:30. They will share stories and songs.
Toddler storytime
Join the library for a storytime specifically designed for your toddler every Friday morning at 10:30. They will share stories, rhymes, music and finger plays.
Family movie
Saturday, May 5 at 2:00 p.m. See library website for details. All ages.
Craft Club
Come make a fun project! Wednesday, May 9 at 3:30 p.m. Registration required. Ages 6 to 12.
Paws to read to Daisy
Thursday, May 3 and Thursday, May 17 at 3:30 p.m. Practice reading anything to Daisy the dog and she will listen! School age.
Lego Club
Join the club Saturday, May 12 at 2 p.m. for some Lego building fun! Registration required. Ages 5-12.
Fused Glass for teens
Create beautiful glass crafts with local artist Sheri Klein. Wednesday, May 16 at 3:30 p.m. Registration required. Ages 10-17.
Adult Programs
#book to action
Join award-winning author Dashka Slater and a community panel to discuss the true, heart-breaking story of two Bay Area teens, whose encounter on the 57 bus line in Oakland changed their lives, and its implications locally and in the broader world. Local panelists include Amy Waddle of Transitions Mental Health Association; Kristen Kent from Central Coast Coalition for Inclusive Schools; Olivia Lopes from Restorative Partners; and Atascadero High School student Peter Kay. Funded by the California Center for the Book, the Friends of the SLO Library, and the Sarah W. Day Memorial Fund. Wednesday, May 2 at 5:30 p.m.
American Traditions – Quilts and Poetry
Selected poetry will be displayed in May, along with quilts on the theme of American Traditions. The quilts on display were created by quilters from the Almond Country Quilt Guild, a local group that promotes knowledge of quilting and participation in this creative American craft.
Fused Glass Class with Sheri Klein
Saturday, May 26 from 10:30 a.m.-Noon
Make and take a fused glass art piece. Projects will be made at the library, taken by presenter and returned after they have been fused. Reservations required. Go to http://slolibrary.evanced.info/signup/Calendar to sign up or call 461-6162.
Book Discussion Groups
The two library book groups are Gems in the Stacks which meets the 1st Tuesday (May 1) of the month at 11:00 a.m. and the "Mixed Minds Book Group" which meets the 3rd Thursday (May 17) of the month at 2:30 p.m. "Gems in the Stacks" will discuss, "Killers of the Flower Moon" by David Grann. "Mixed Minds Book" group will discuss "Orphan Train" by Christina Baker Kline.
How to Download Workshop
Saturday, May 17 from 5:30 p.m.- 6:30 p.m.
Learn how to download free library electronic resources such as EBooks, audiobooks, video, music, and magazines all with your smartphone or tablet. Reservations requested. Go to http://slolibrary.evanced.info/signup/Calendar or call (805) 461-6162.
The Atascadero Library is located at 6555 Capistrano Ave in Atascadero.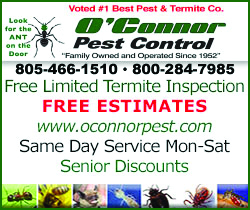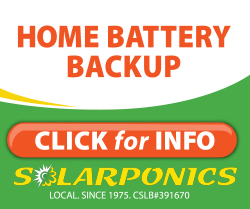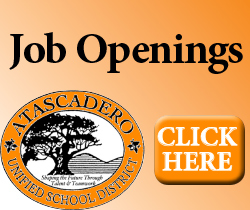 Subscribe to the A-Town Daily News for free!