Best assisted living in Atascadero | (805) 468-4141
Paradise Valley Care, an assisted living facility in Atascadero, has been in business since 1999 and serving the needs of the elderly through a wide range of efforts. Its home atmosphere provides a clean and enjoyable environment, while the staff provides the peace of mind that a loved one is being well cared for. For many years, Paradise Valley Care has set the standard for care, with the aging population. They are proud that many medical professionals who have frequented the location have expressed this sentiment to the admin team and staff. They continue to look forward to working with the best and the brightest professionals in the industry.
Atascadero assisted living facility Paradise Valley Care has been a family-owned, and operated facility since 1999. The Vrajich family's dedication to the safety and caring of the elderly is unparalleled in the north county.
Assisted living services offered in Atascadero
Assisted living facility
Residential care for elderly
In-home care
Board and care
Elderly care
Professionally trained staff
RCFE
Dementia prepared
Daily activities and outings
Hospice
Bed ridden waiver
Read some of Paradise Valley Care's great reviews
Cynthia Wittmeyer – Alzheimer's Association Development Manager SLO:
"As a member of the staff of the Alzheimer's Association in the SLO County Regional office, I have been acquainted and familiar with the Vrajich family and their facility, Paradise Valley Care, for several years. It is always such a boost to my morale to know that there is a place in our community where I would be willing and so pleased to place my own mother.
Paradise Valley Care has a wonderful reputation that offers such a needed service in the community. I see numerous people coming through our doors every week looking for the resources and the finest care for their loved ones. When they are able to send "mom or dad" or a beloved mate to this home, it really is like going to "paradise." In fact, we think so highly of Paradise Valley Care, that we hold our annual Caregiver Retreat there every year. It's just beautiful.
The Vrajich's are doing a job not many would undertake with such grace, integrity and compassion."
Victoria T. of Chicago
My grandma, 93, is recovering from a broken hip (her second) and moved into Paradise Valley Care four days ago. So far, we have been very impressed with this facility. The grounds are beautiful and my mom has really liked the caregivers that she has met. We feel good about Grandma being here!
Paradise Valley Care is located at 9525 Gallina Ct., Atascadero, CA 93422. Call them at (805) 468-4141.

Editor's note: The Best of Atascadero is a special section of the A-Town Daily News. The series recommends local businesses that the writers and editors have personally met and recommend. The companies listed in this section have proven to be exceptional local providers of goods and services. If you would like to suggest a local business for consideration on the Best of Atascadero series, click here to contact the A-Town Daily News, or call Access Publishing at (805) 226-9890.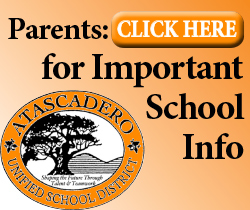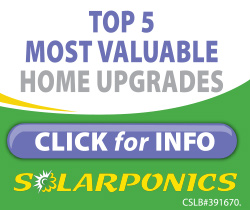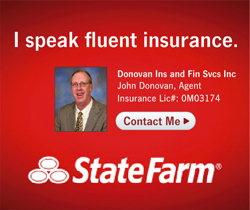 Subscribe to the A-Town Daily News for free!