High school to present 'Once Upon a Mattress'
–The Atascadero High School Drama Department is in full production of their upcoming spring musical, "Once Upon A Mattress." The show, which was originally a Broadway musical, is being brought to the Atascadero Middle School's Baro Gym under the direction of the AHS drama teacher, Sabrina Pratt.
The show will be performed on two weekends: Mar. 31 (7 p.m.), Apr.1 (2 p.m. and 7 p.m.),  Apr. 6 (7 p.m.), Apr. 7 (7 p.m.) and Apr. 8 (2 p.m.). Tickets can be bought at brownpapertickets.com. General admission prices are $15, while student and faculty admission prices are $10. For more information, those interested can contact the Drama Boosters at atascaderodramaboosters@gmail.com or they can call (805) 464-7110.
Production for the play began back in early November. Since then, the actors and tech crew have met three to four days per week working on anything from scene blocking to dance steps to line pronunciation. The play takes up most of the after-school free time of all involved and requires 100-percent of their effort. Currently, the students are working on integrating the songs and dance numbers into the scenes, as well as fine tuning the overall blocking of some scenes. With such a diverse group of characters (with one character even being entirely mute), certain moments in the play are more difficult than others to set up.
The musical itself is an unconventional retelling of the classic story, "The Princess and the Pea." The plot revolves around a colorful cast of characters in a kingdom where no one is allowed to marry. That is, no one is allowed to marry unless the prince marries first. Unfortunately, the eligible princess to marry the prince never quite meet the Queen's standards. But, when one unlikely bachelorette by the name of Princess Winnifred shows up to take the Queen's test, all sorts of hijinks ensue.
The cast includes: Elijah Lindsey, playing Prince Dauntless, Ashlyn Brookshire, playing Princess Winnifred, Wyatt Marshal, playing the Minstrel, Alex Zavala playing the Jester, Cora Balogh, playing Lady Larken, and many more.
The large cast is also backed up by a large tech crew. Alyssa Bolin is currently acting as the general stage manager, Cody Locker is working in prop design, and Lauren Moranville is designing the dozens of intricate costumes. Sabrina Pratt is also being aided in the direction of the play, by her assistant director Allison Doody. The cast and crew also received outside help from professionals in preparation for the musical numbers. Zach Johnson aided the students in their choreography, while Mark Robert-Shaw is in charge of vocal training.
The cast and crew of  "Once Upon A Mattress" encourage people of all ages to come and see the production they've worked so long on. They promise a fun and entertaining experience that can be enjoyed by all.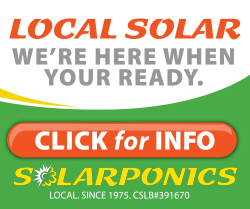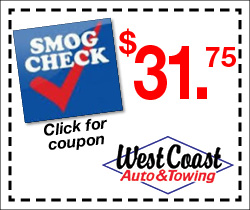 Subscribe with us!